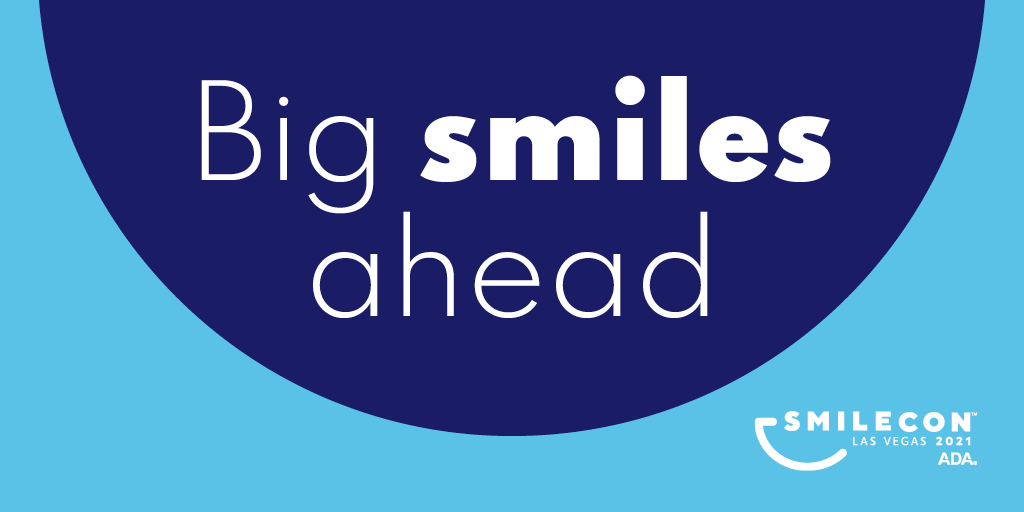 2021 was a banner year for the ADA: the relaunch and rebranding of their annual members' meeting under its new name: SmileCon™. This meeting brings dentists and their teams together with exhibitors and top continuing education talent from across the U.S. and abroad. After a 2020 virtual meeting, everyone was ready for something truly exciting in 2021. 
Every aspect of the visuals for the meeting needed updating. After partnering with Agency EA to audit past meetings and create an initial direction for the reimagined meeting, I worked closely with the Sales Enablement, Conference and Continuing Education teams, setting  creative direction and executing internal marketing materials together with a select group of trusted freelance partners. The internal teams collaborated with long-standing partner, Freeman, to create on-site graphics and environments and with Grip Design to create long-format pieces; I also worked closely with the internal video team and their freelance partners to ensure that branding was on point for onsite and promotional videos.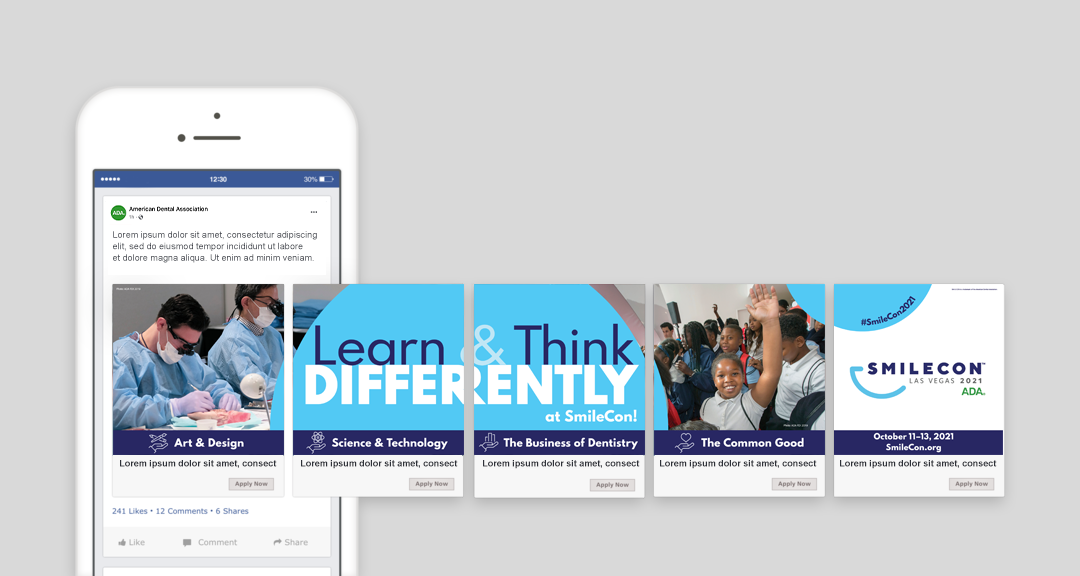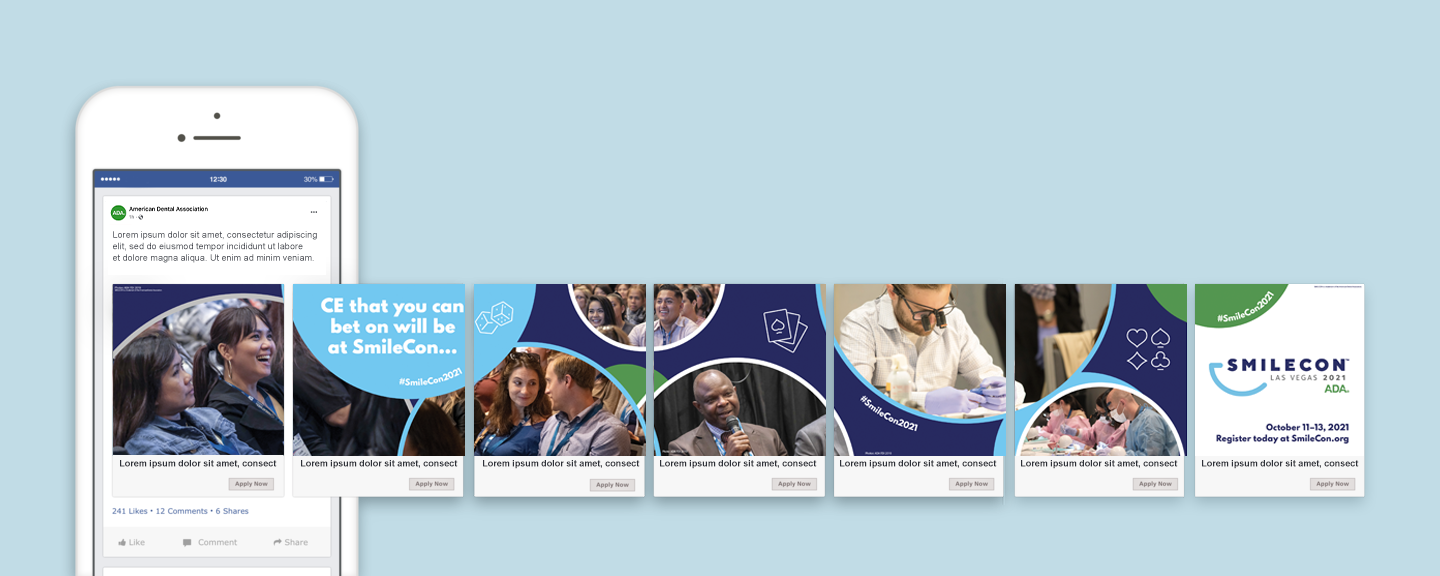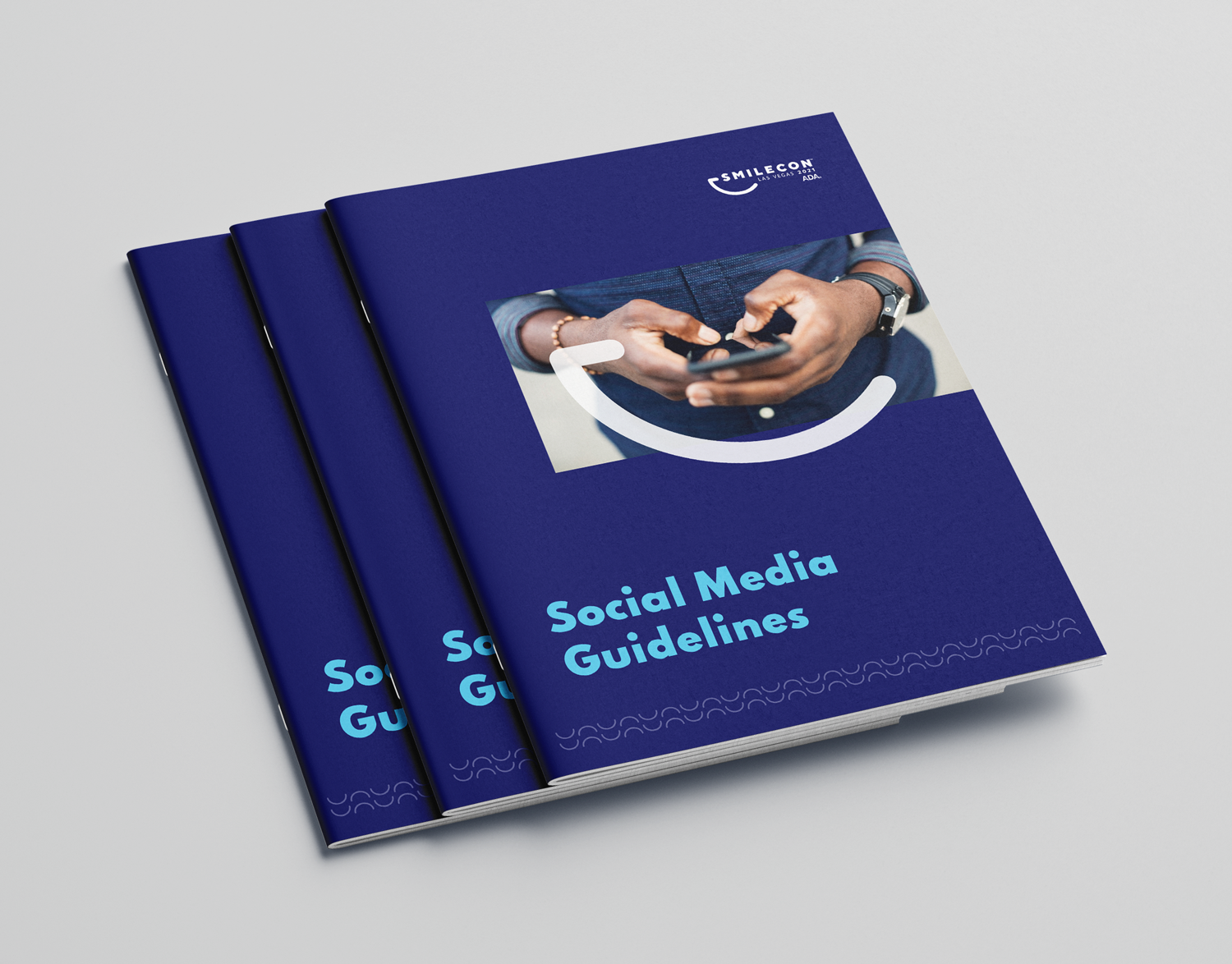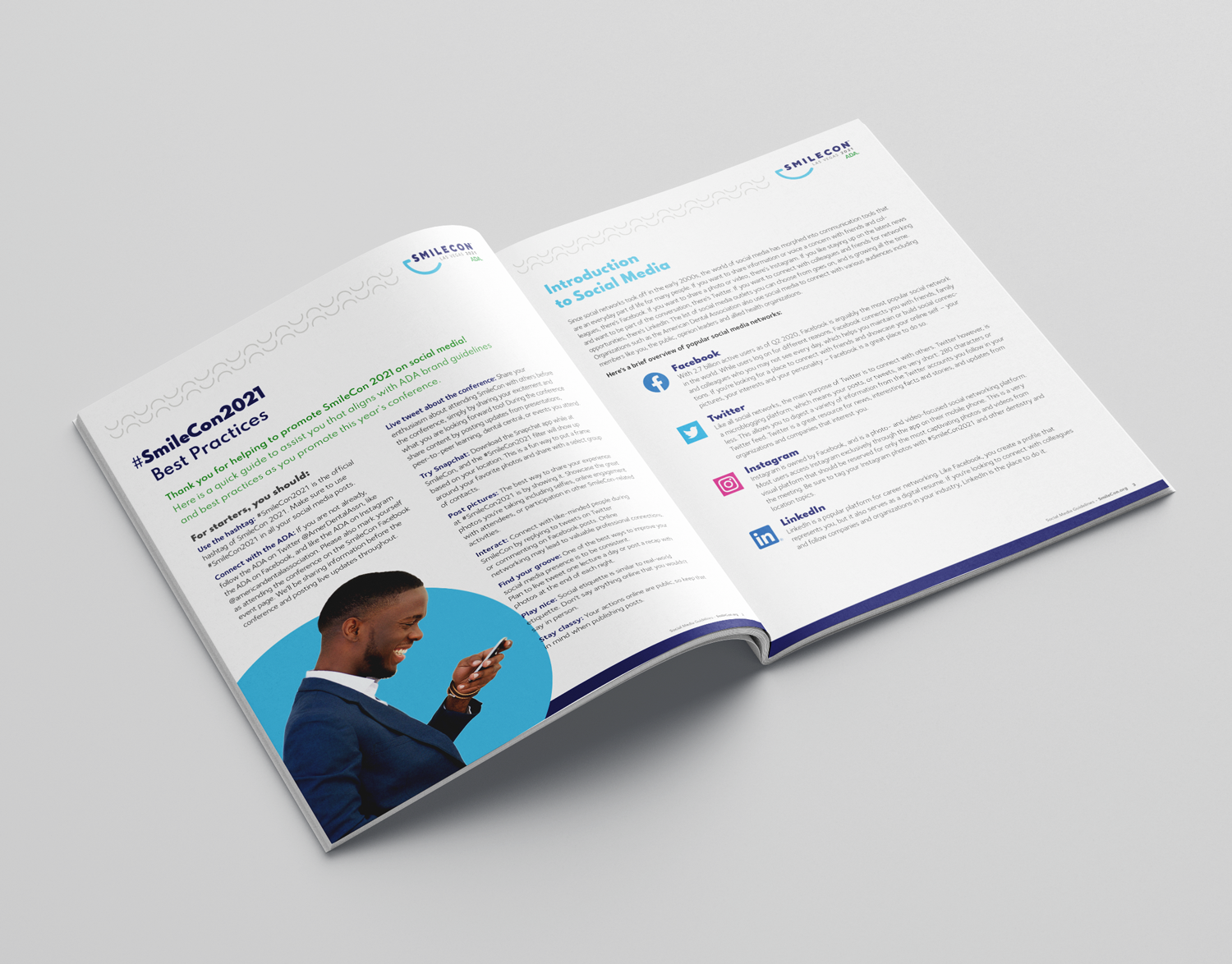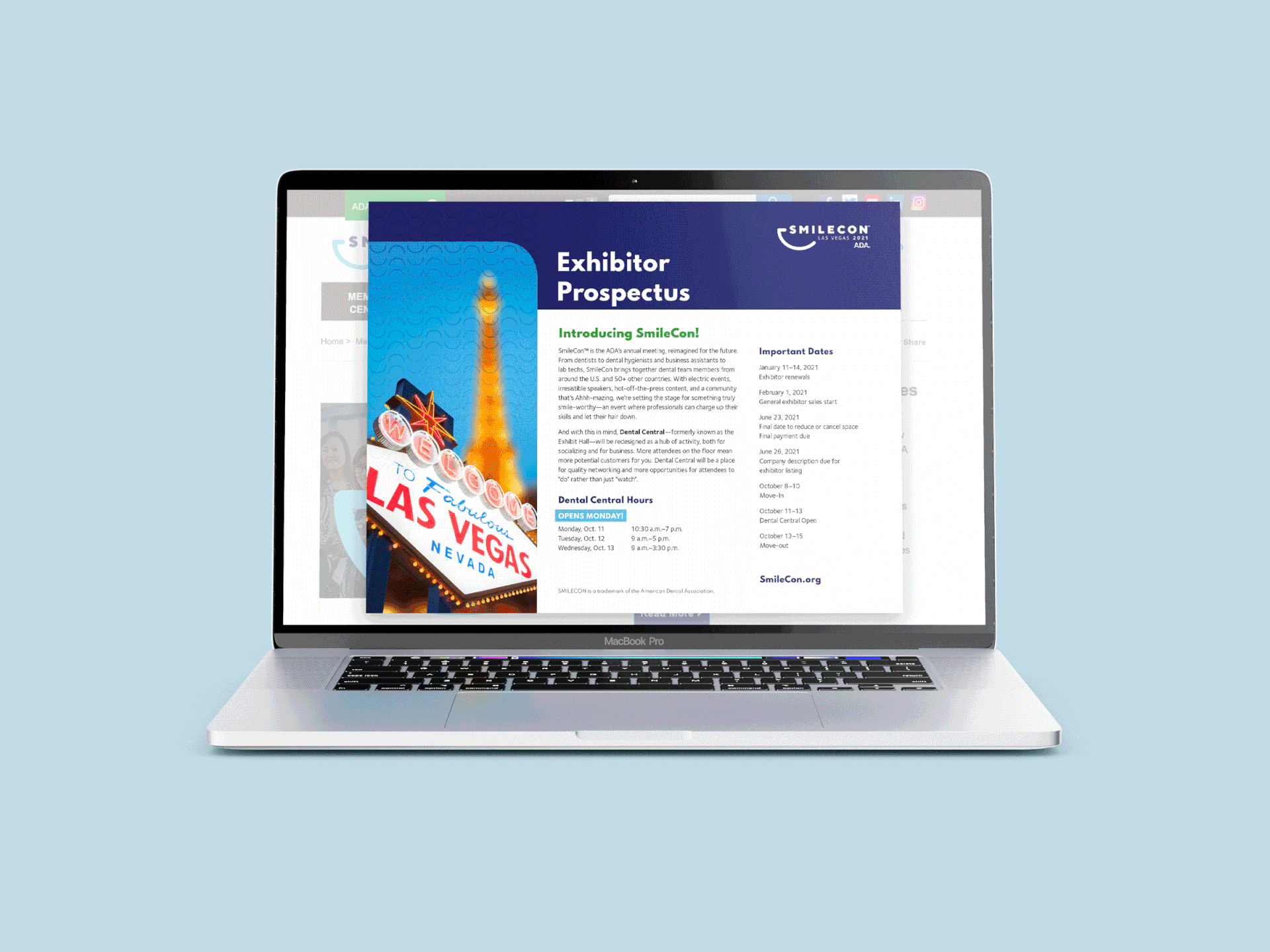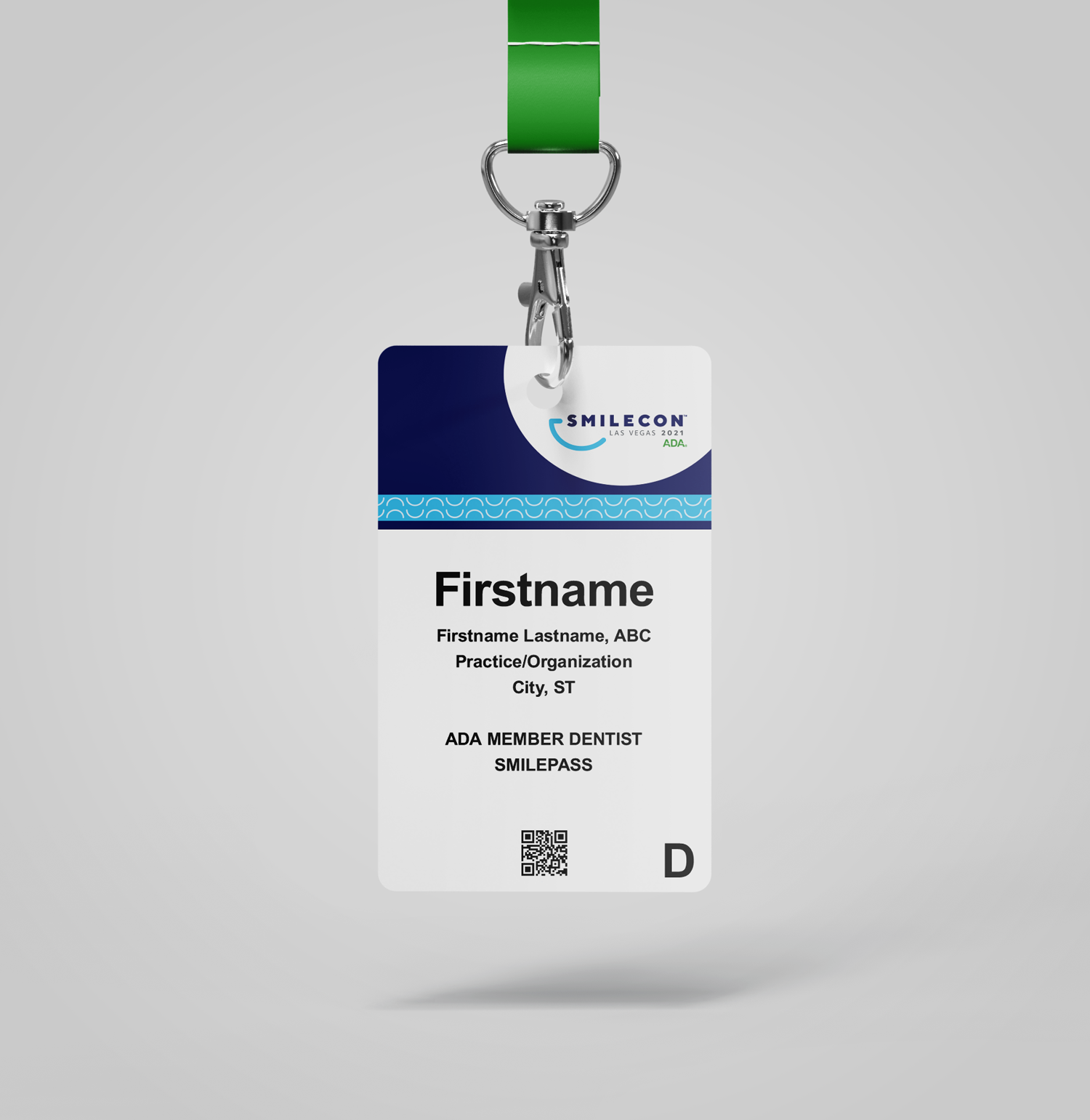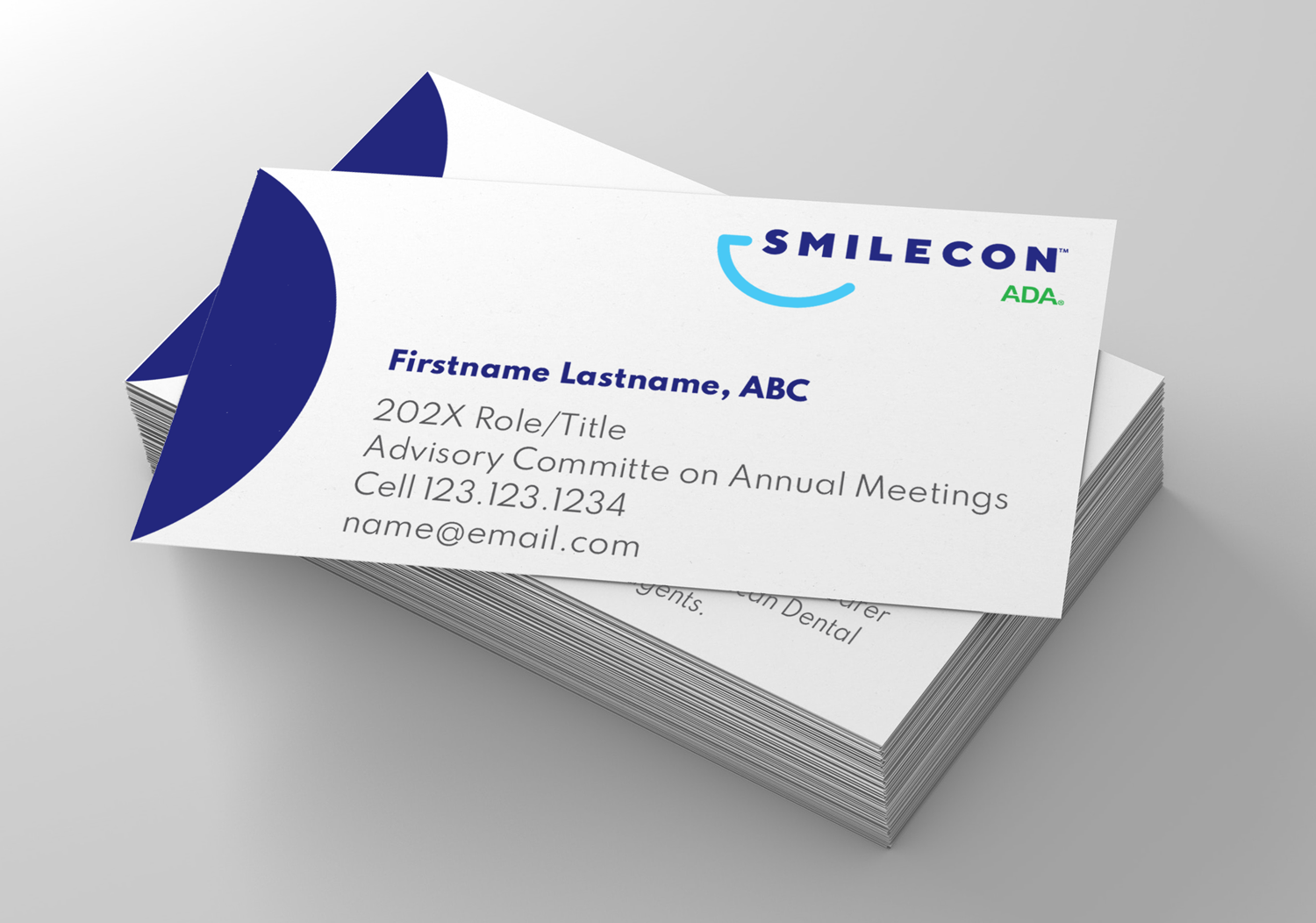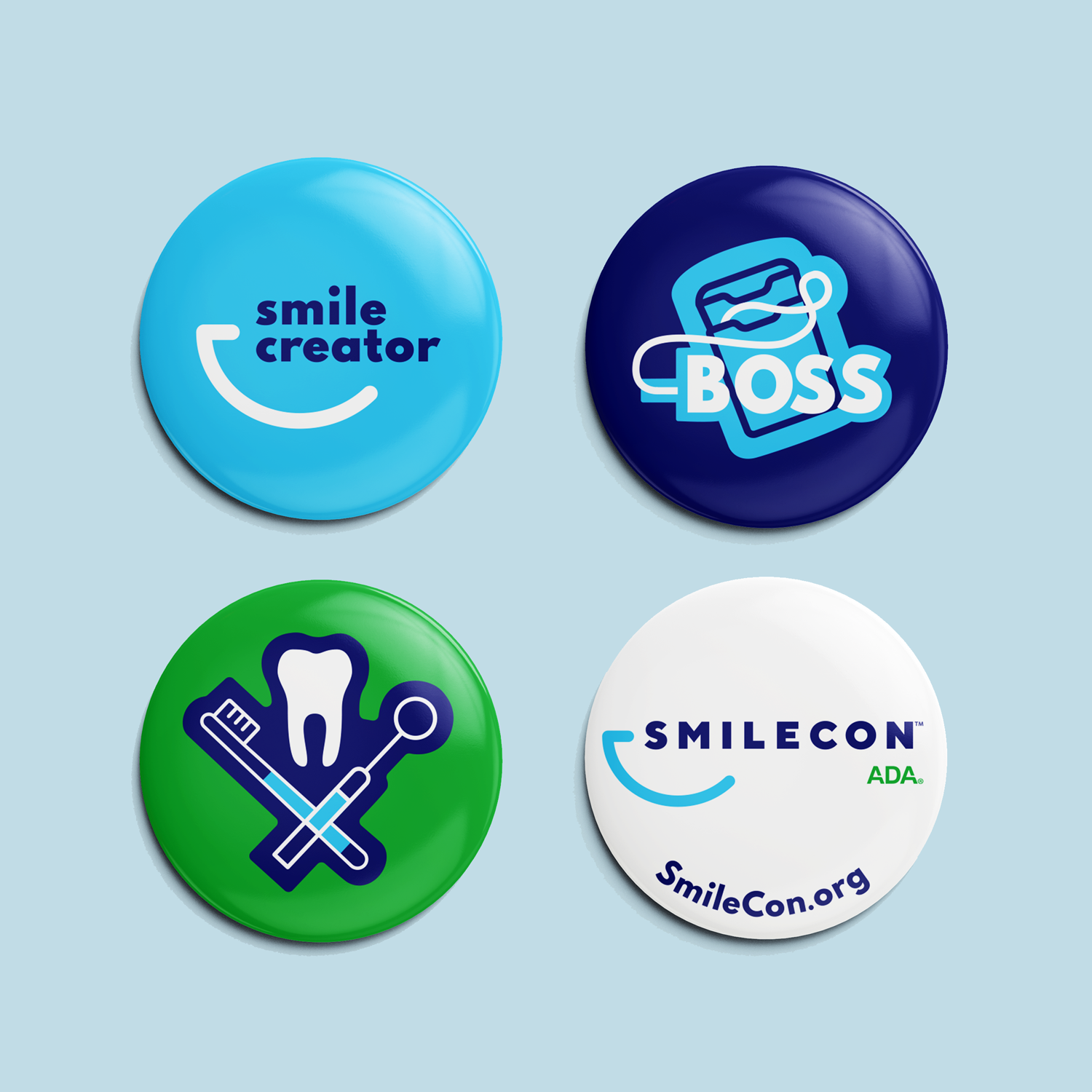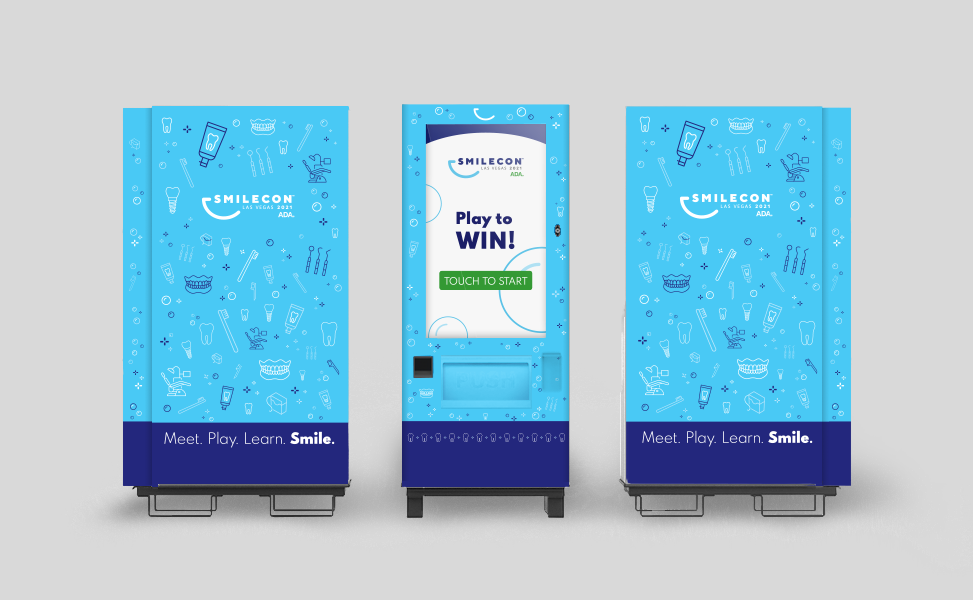 This is a small selection of items created for SmileCon's launch year; others included a full suite of logos and full-length and quick-look style guides, a
virtual experience
for those who couldn't attend in person, swag (water bottles, socks, pop sockets and more), enamel lapel pins, digital and print ad campaigns, toolkits for speakers and exhibitors, including marketing materials for their use, sponsor opportunity look book, PowerPoint templates for speaker use, and additional internal- and external-facing communications requiring branding.