Artisan Events, an event and portrait photography studio has a small in-house graphics team. In need of repeated, branded content that felt fresh, a system and palette was created which tied their look and feel together across touch points, and created a distinctive campaign to celebrate the end of their

365 Project

– a series of daily event images appearing on their Facebook, blog and Instagram channels over the course of the year. 
Once research had concluded, a mood board was created, incorporating the elements of the system.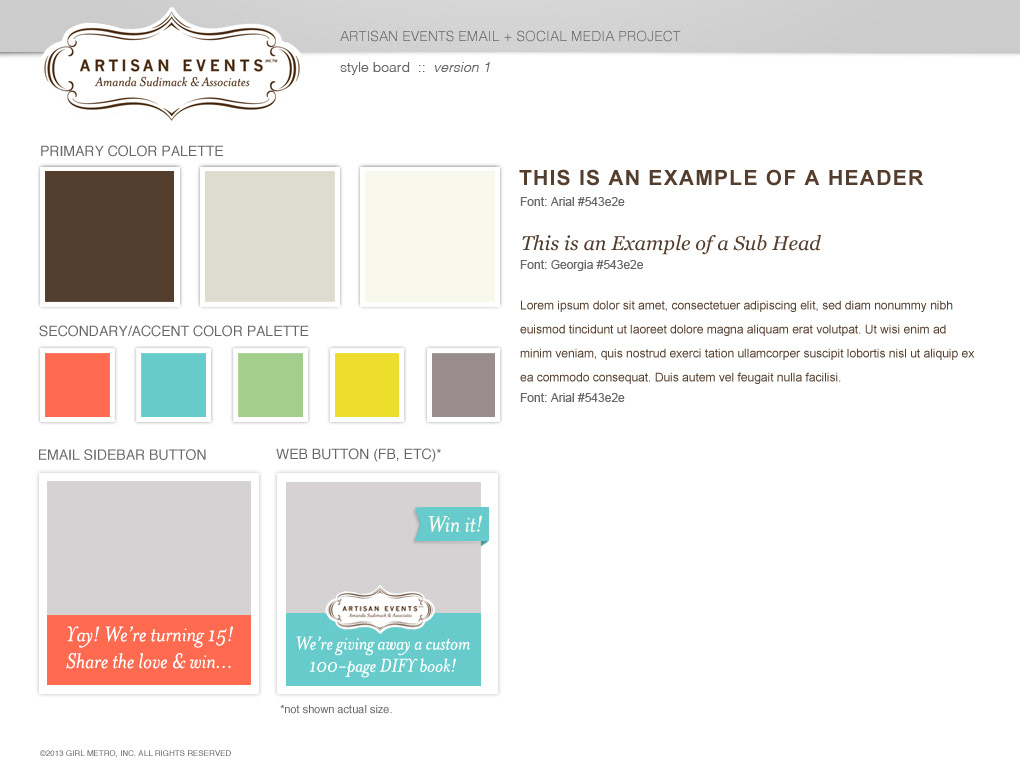 Following approval of the visual style board, two styles of email header were created – one with the focus on an image, and a second 
which allowed for short promotional messaging within the header.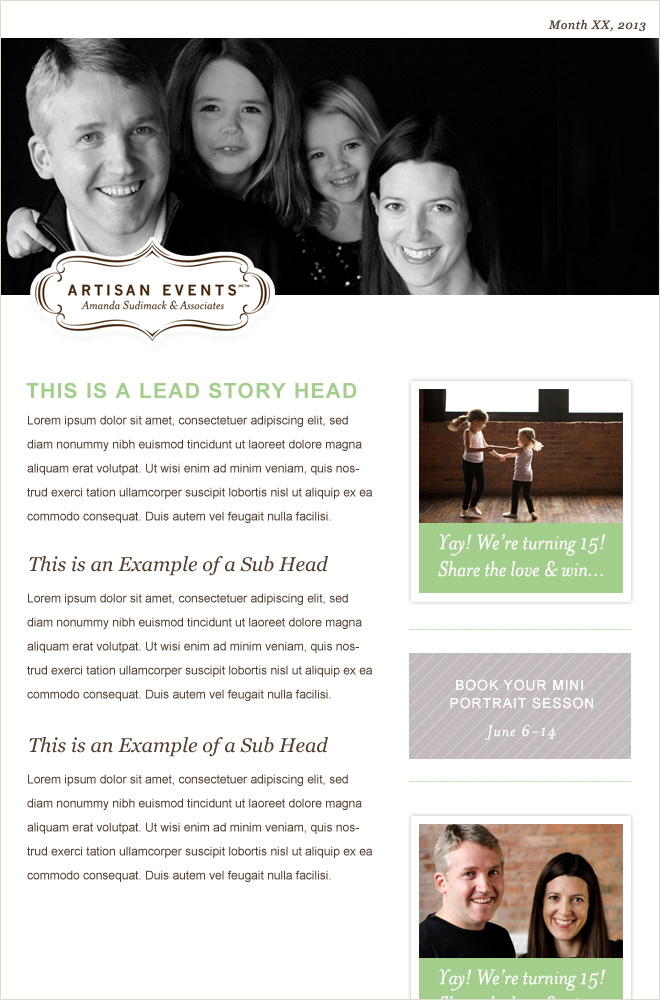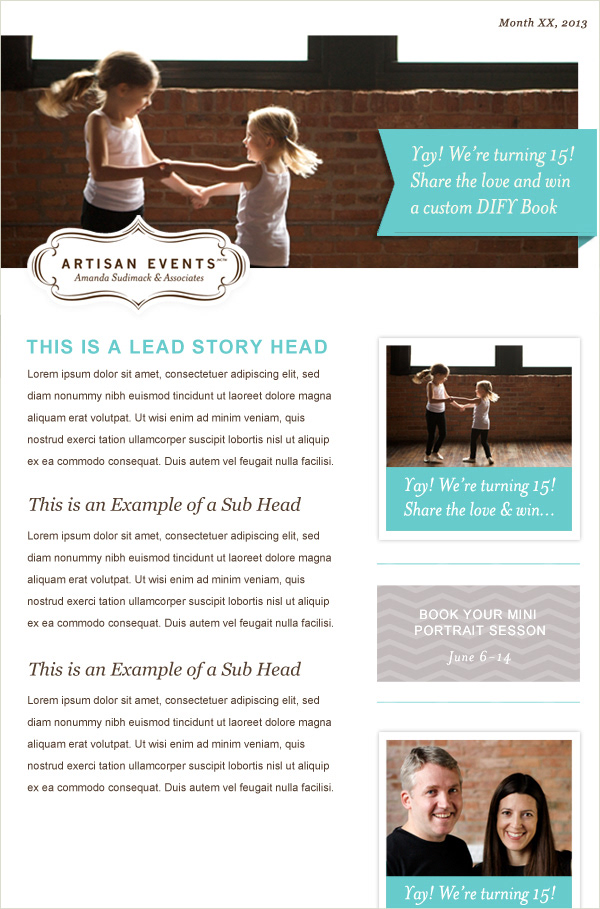 Next, a storyboard for a video slideshow presenting the entirety of the

365 Project,

which was then created and shared.
Finally, we created a simple system for Facebook header graphics and Instagram images which could be pushed out with customized messaging by the in-house team. The system included PSD files with ready-made, palette-friendly messaging areas in solids and simple patterns, allowing the in-house team to make quick, daily updates to messaging and featured photo.
​​​​​​​