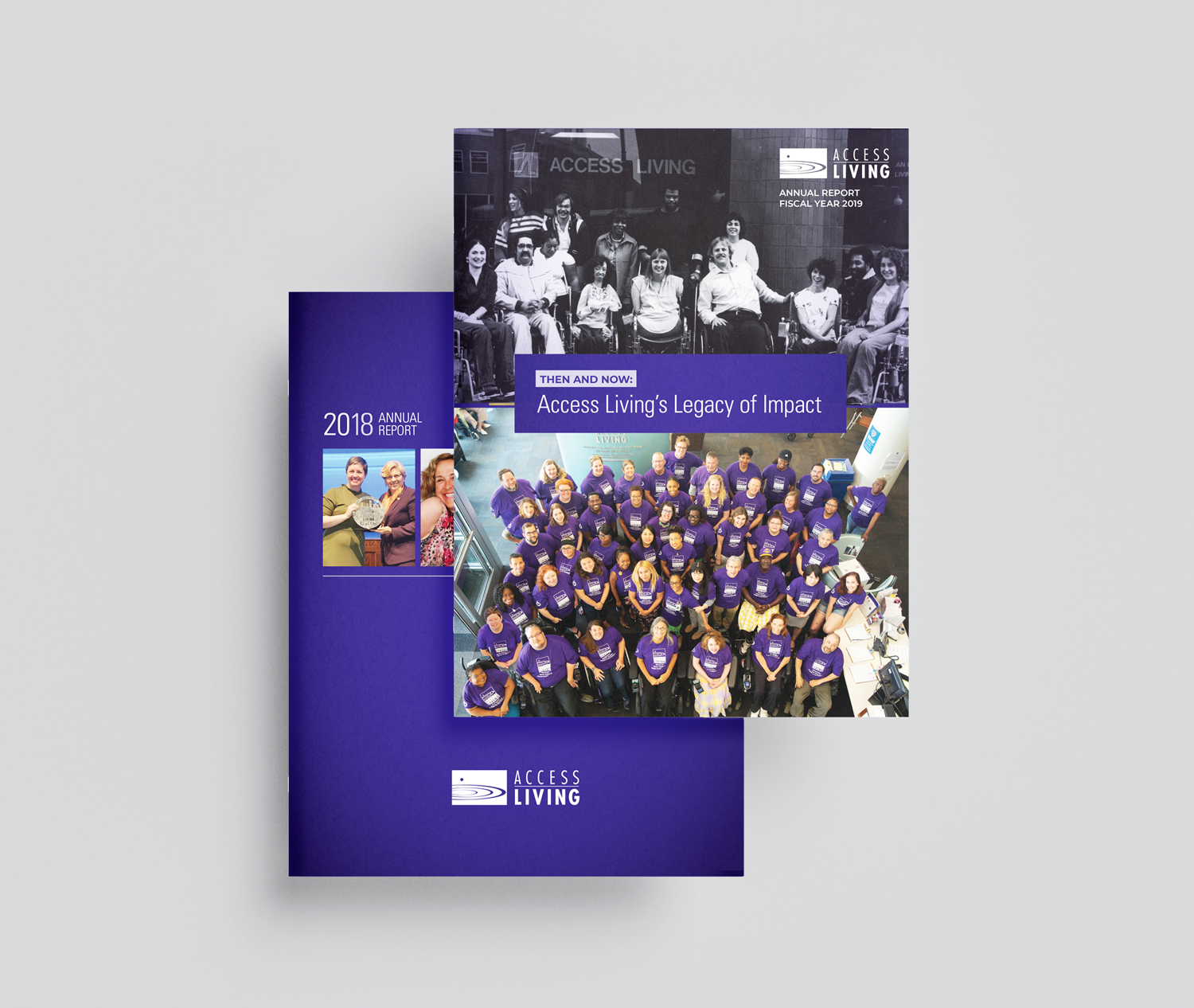 Access Living, an organization focused on service, advocacy and social change for people with disabilities was in need of an annual report. Working closely with Bridget Hayman, Director of Communications, it was established early on that Access Living had few branding elements that were readily available. So first priority was to establish a color palette and vector logos based on the existing rich purple logo. 
Once the palette was established and agreed, work began in earnest on the 2018 Annual Report. This year's report told the story of Access Living's achievements over the course of just one year.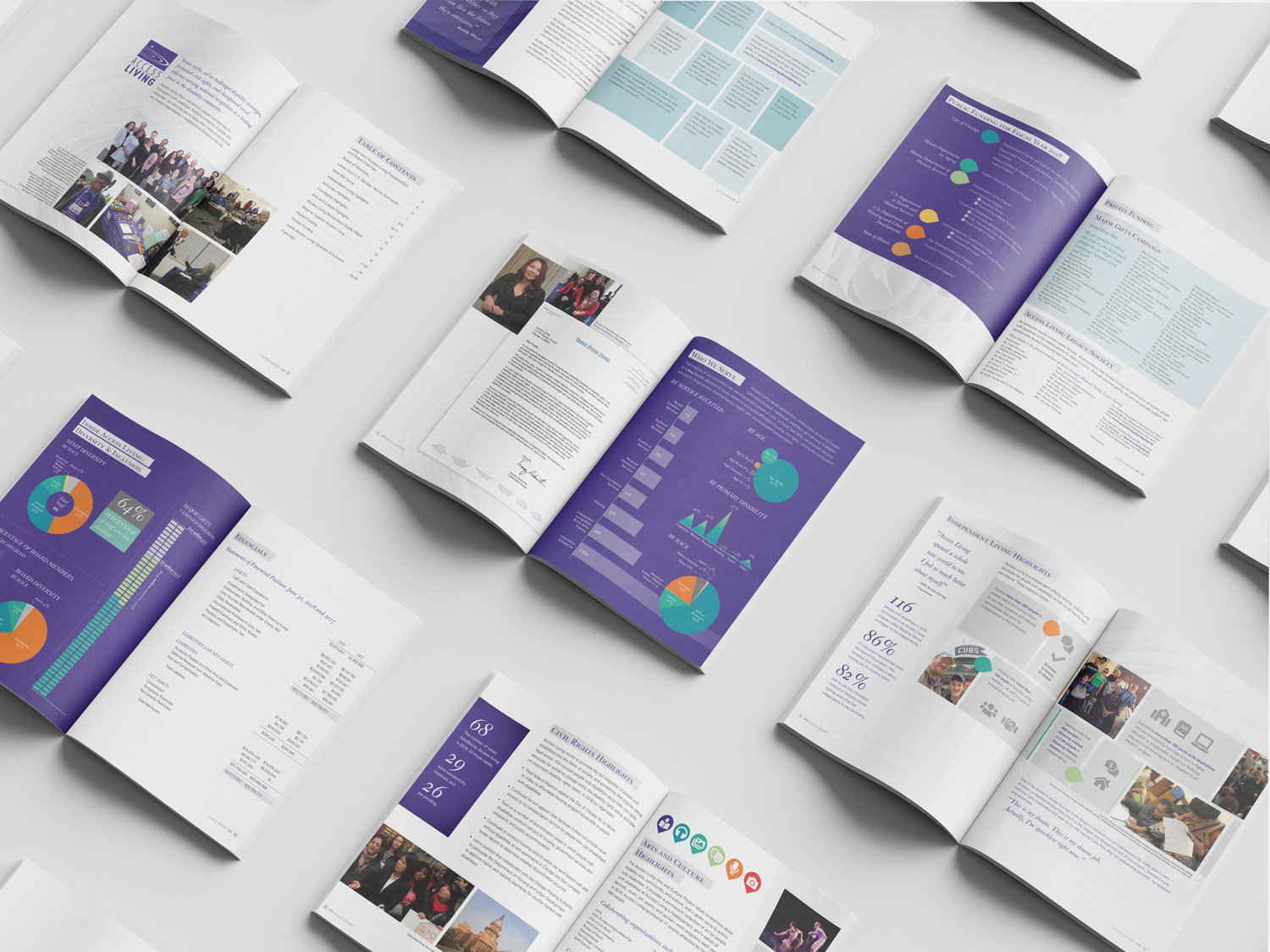 In 2019, I was fortunate to work with Access Living again on their annual report. This time, the page count was to be reduced, and the concept of the piece was to focus on a "then and now" theme – highlighting not just the history of this 40-year-old organization, but also celebrating the incredible legacy of founding CEO Marca Bristow, who sadly passed in 2019.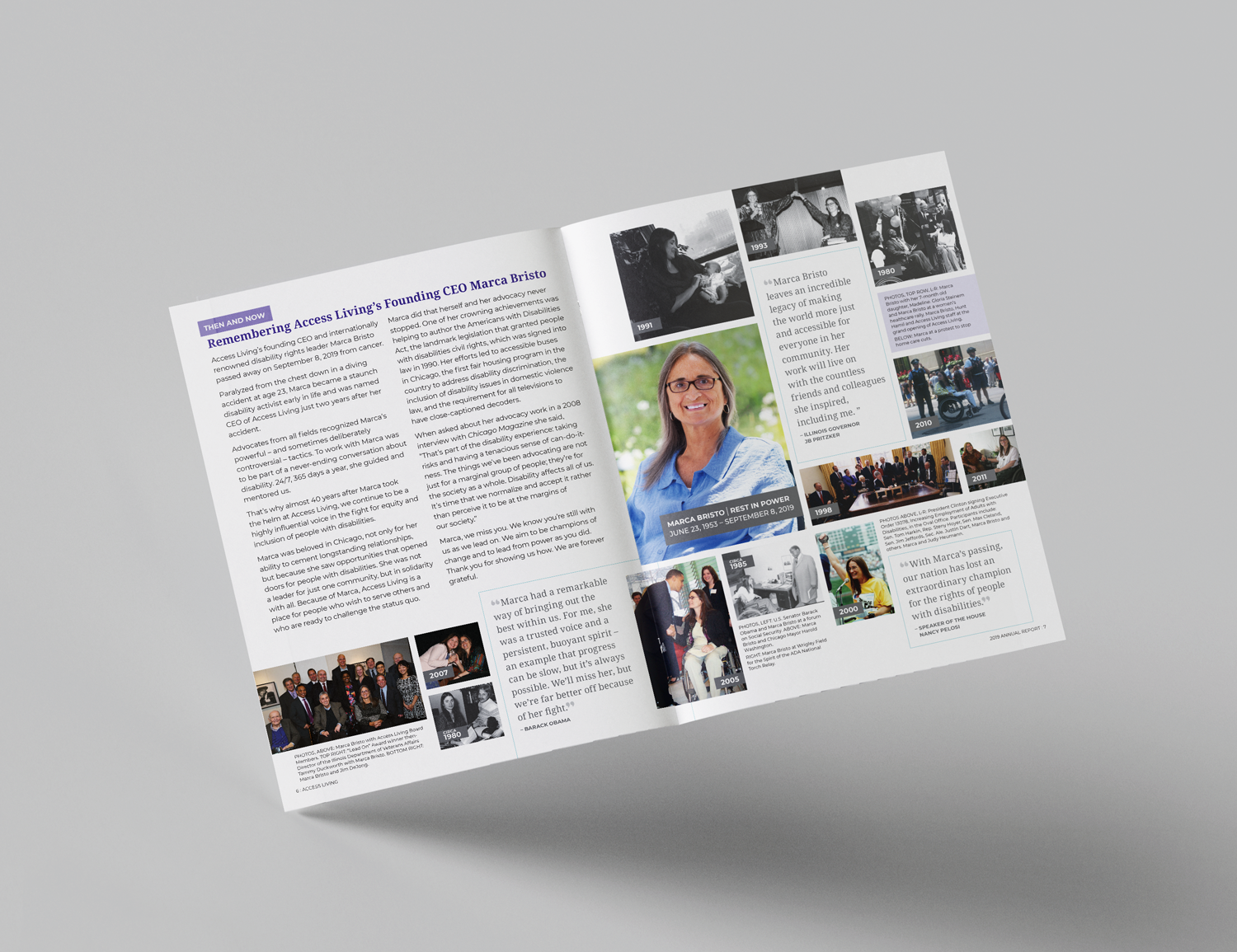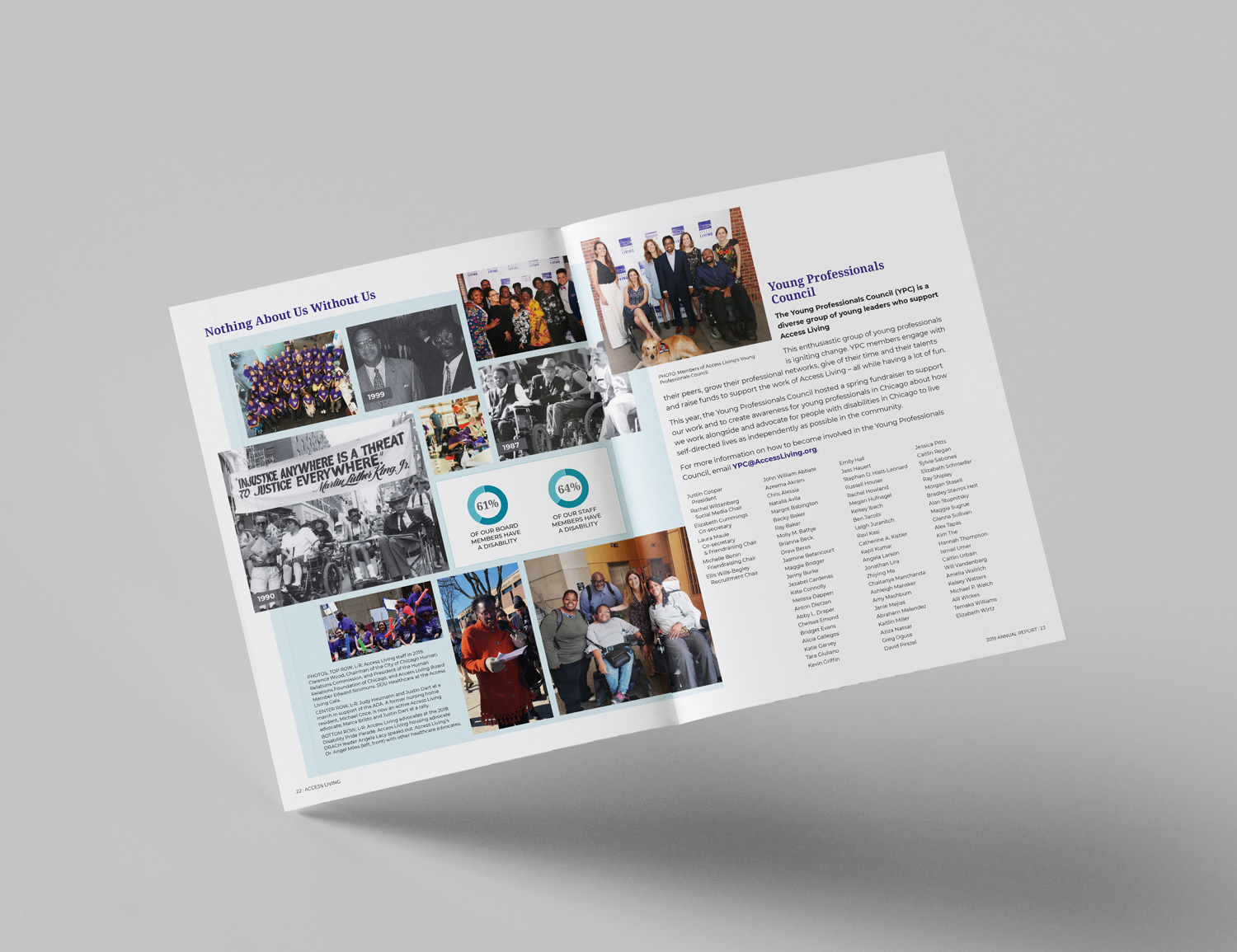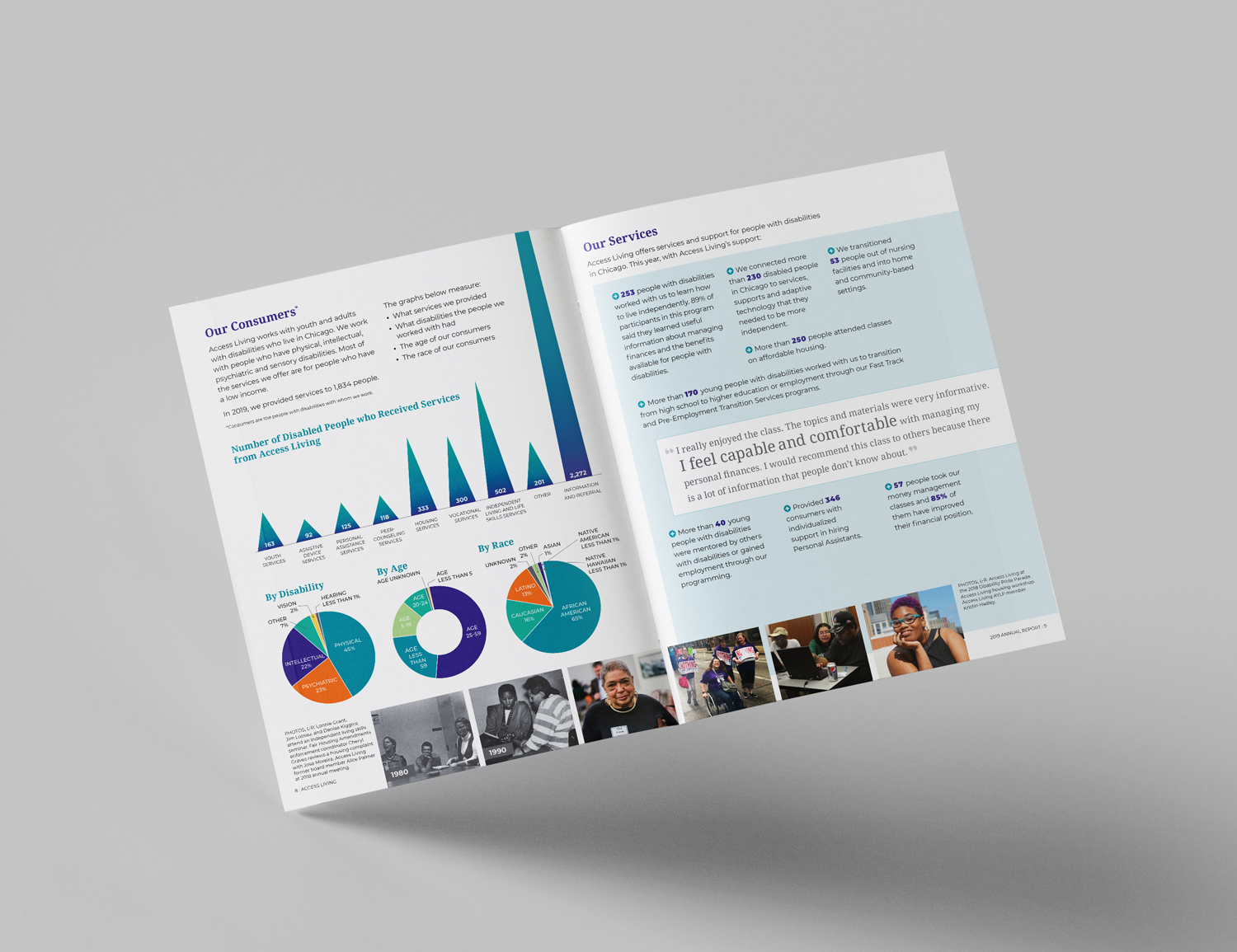 In addition to the final published reports, a series of graphics were created for use in a version of the report which was created in-house at Access Living. This second version met specific criteria necessary for readers with vision issues, and/or those using a device to read the report.