In 2015, the CDC celebrated the positive impacts of 70 years of community water fluoridation in the U.S. 
In conjunction with this celebration, the American Dental Association commissioned a series of posters to be displayed in the U.S. Capitol building. The Senate Rules Committee does not allow branded materials to hang, so all ADA branding was intentionally removed and the CDC's 70th anniversary emblem was the starting point for color and design direction.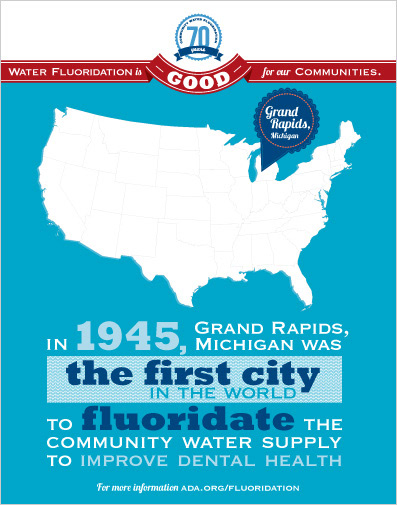 Ultimately, eight posters were created and approved for display. The materials were then repurposed and rebranded for use on ADA properties, including social media channels, ADA.org and MouthHealthy.org (the ADA's consumer website).